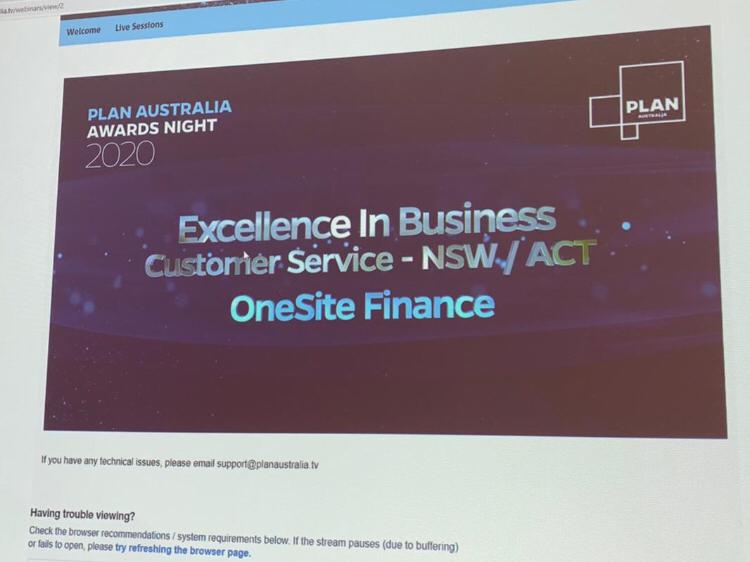 On Friday, 20 November 2020, the team at OneSite Finance was thrilled to win PLAN Australia's award for Excellence In Business – Customer Service for NSW/ACT for 2020.
As with everything in 2020, PLAN Australia's Awards Night was held remotely! But not to be outdone, the OneSite Finance team had their own party in the office.
The team was commended for their exemplary service during 2020 with all its challenges, as well as leading up to it.
Read More