[Video] Upgrading Your Home? Keep Or Sell Your Existing Home?
Are you thinking of upgrading your home? It's something we all think about.
I have moved houses a few times in my life. A few years ago, my husband and I decided to move closer to our kids' school.
At that time, we found a great new home but I was thinking, is it possible to keep both properties? Can I purchase this new home, and rent my current home out as an investment?
Can I afford the repayments on all these home loans? Should I sell my current home first and buy later? Should I buy this new home first and sell later? What is the best option?
My thinking at the time was, I don't want to sell my old home not knowing where I will go next? What if I sell my current home and then I can't find anything to buy? In many parts of Sydney, this is a very real issue.
I don't want to sell my old home not knowing where I will go next? What if I sell my old home and then I can't find anything to buy?
At the same time, I was worried, if I buy first, what if I can't sell my existing home? I'm now committed to this new home purchase and now I have no choice but to accept whatever price I get for my existing home.
These are the questions that you need to think about when it comes time for you to upgrade or downgrade your current home.
Selling your home and buying a new property at the same time can be quite tricky. The good news is, a good mortgage broker can guide you through the process and help you make the most appropriate decision.
In order to work out the best strategy when upgrading your home, you will need to come armed with the following information:
Your financials (income, living expenses, liabilities, savings)
New property's price
Existing property's value
Future rental income (if you were to keep all properties)
With the above information, we can go through the 3 main options with you.

1. Keep Both Properties
When upgrading your home, can you keep both properties? We will explain to you how to structure your home loan the right way. We will calculate the loan repayments to make sure that you can comfortably pay the higher repayment amount each month should you decide to keep both properties.
Make sure that you can comfortably pay the higher repayment amount each month
For this to work, you will have to have enough income to support all liabilities and living expenses.
2. Don't Want to Keep Your Current Home
If you currently have a home loan, and you definitely want to sell your current home, and you do not need to increase your current loan, then there is a quick simple way to organise the loan for your new property. It's called Security Substitution. This involved minimal paperwork, you can keep your current home loan and we will help you "swap" the security from your current property to your new property.
3. Sell And Buy. But What Goes First?
This is the big one. Do you have to sell your current property in order to buy a new one? Let's walk through the possible scenarios and sequence of events on how this should happen.
Sell First, Possibly Rent In Between, Then Buy
This is the safest option because you will know exactly how much money you will receive from the sale of your home. You could ask for a long settlement and with a little bit of luck, maybe you will find your new home right away.
Safest option. Know exactly how much money you have for the next purchase
With this strategy, you are hoping to settle the sale of your current home and the purchase of your new home simultaneously (on the same day) which can be tricky.
If it takes a while for you to find the new property, then you might have to rent first. You might be lucky, and the purchaser is an investor, you can rent from them so you don't have to move twice. And you get to live in your current home until you find your next home!
With this option, we can still organise the loan pre-approval for you with a condition that you will sell the existing home and close the existing home loan when you settle on the new property.
Buy First, Possibly Use Bridging Finance, Then Sell
Similar to the previous option, your best course of action here is to ask for an extended settlement when purchasing your new home. You then try and sell your existing home during this extended settlement period. The best-case scenario would be if you can time the settlement for both properties to happen simultaneously.
As the worst-case scenario, we can look at applying for a bridging loan, just in case you cannot sell your existing property quickly enough.
Bridging finance can help you bridge the gap until you sell your current home
When you settle your loan as a bridging loan, you have 3-12 months (depending on the bank and product) to sell the current property after the settlement of the new property. A bridging loan can be expensive so it is crucial that we go through the figures with you in detail.
If you have a bridging loan approved and you sell your existing home quickly, we can change the loan from bridging to non-bridging, thus avoiding a lot of the higher costs.
Caution: if you ask for an extended settlement on your purchase, stamp duty is payable 3 months after the contract is exchanged!
If you are going to time the sale and purchase settlements simultaneously, you will need to request for the early release of the sale deposit from the agent's trust account at settlement (please ask your solicitor). If this deposit is not be released until after settlement and you need this money to settle on your new property, you will be short of funds to complete the purchase transaction.
Conclusion
Everyone looks at risk differently. Upgrading your home is no different. When discussing the above options;
We will outline the pros and cons of each option
We will work out whether you have to take any equity out from your existing property to pay for the deposit on the new property
We will investigate and see whether you can use your own savings for the deposit
We will work out the cost and repayments on the loans under the different scenarios
We will estimate the cost of bridging finance if needed
If you're thinking about upgrading or downgrading your home, feel free to reach out. We would love to assist you!
About The Author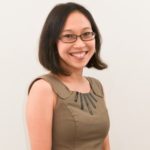 Liz Zaki brings a wealth of mortgage broking and customer service experience from 15 plus years in the mortgage industry. Liz is the founder of OneSite Finance, a homeowner and property investor with a passion for property. She prides herself on providing 10/10 customer experiences.
Liz loves helping Families looking to upgrade or couples looking expand their property portfolio. She is great at guiding homeowners through the upgrade or downgrade process from start to finish.