[Video] The Different First Home Buyer Assistance Schemes Explained
This video will discuss the 4 First Home Buyer Assistance Schemes offered by the NSW and Federal governments.
Liz will walk you through the pros and cons of all 4 schemes. Who they are targeted at. When you can use them. And how you can use them effectively.
1. Stamp Duty Concession
This is an NSW government scheme to assist First Home Buyers to purchase land.
If you're a first home buyer, you may be entitled to a concessional rate of stamp duty or even an exemption from paying it all together under the First Home Buyers Assistance scheme (FHBAS).
In order for you not to pay stamp duty at all, the land cannot be more than $400,000 in value.
For more information on this scheme, please see NSW Revenue's website: https://www.revenue.nsw.gov.au/grants-schemes/first-home-buyer/assistance-scheme
Important Update
From August 1, 2020, the NSW Government will temporarily eliminate stamp duty for first-home buyers purchasing newly built homes valued up to $800,000, with tapered discounts for properties valued at $1,000,000.
This is a saving of over $31,000 for first home buyers.
The stamp duty waiver also applies to vacant land valued up to $400,000.
For more information, please see: https://thenewdaily.com.au/finance/property/2020/07/27/nsw-stamp-duty-changes/
2. New Homes Scheme
This is another NSW government scheme to assist First Home Buyers to purchase or build new homes.
If you're a first home buyer and you're buying or building a new home, you may qualify for a $10,000 grant under the First Home Owner Grant (New Homes) scheme.
3. First Home Loan Deposit Scheme
This is a Federal government scheme aimed at helping First Home Buyers who want to borrow up to 95% without paying Lenders Mortgage Insurance (LMI). For more detailed information, please review the article below.
For all the rules around the First Home Loan Deposit Scheme, please review the scheme's web page on National Housing Finance and Investment Corporation's website: https://www.nhfic.gov.au/what-we-do/fhlds/
4.  HomeBuilder
This is the newest of the Federal government's COVID-19 stimulus measures aimed at creating jobs for the construction industry.
The biggest challenge with this grant at present is that it can NOT be used as a deposit/funds to complete when purchasing land or completing a build. You as the Home Owner will get $25,000 at the end of the build which you can then use to buy furniture for example.
This scheme is open to all homeowners, not just First Home Buyers.
For all the terms and conditions around this program, please review the federal government's Treasury's website: https://treasury.gov.au/coronavirus/homebuilder
About The Author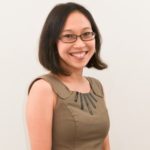 Liz Zaki brings a wealth of mortgage broking and customer service experience from 15 plus years in the mortgage industry. Liz is the founder of OneSite Finance, a homeowner and property investor with a passion for property. She prides herself on providing 10/10 customer experiences.
Liz loves helping First Home Buyers and First Time Investors. She is great at guiding new owners through the purchase and ownership process from start to finish.