What Does The First Home Loan Deposit Scheme Mean For You?
Buying your first home is one of life's significant events. You've probably been saving for the deposit over a number of years while looking for the perfect place to call home. If you were to purchase a home today, you would most likely need to have saved up a deposit equivalent to 20% of the home's value.
From January 1, 2020, the Federal Government has tried to make life a little easier for you. They are offering the first 10,000 eligible borrowers a helping hand with their deposits through the First Home Loan Deposit Scheme.
The Federal Government has allocated $500 million with the aim is to make housing more affordable for first home buyers.
But – what exactly is the First Home Loan Deposit Scheme? And what does it mean for you?

What is the First Home Loan Deposit Scheme?
In a nutshell, the First Home Loan Deposit Scheme will assist eligible first home buyers to purchase a house with a 5% deposit. The Federal Government will provide a loan guarantee of up to 15% of the property's value – thus making up the typical 20% deposit to individuals earning up to $125,000, or couples earning up to $200,000, per year.
Thanks to the guarantee, you will be able to borrow up to 95% of the value of the property (if you qualify) without having to pay for any Lenders Mortgage Insurance (LMI).
The scheme once implemented could also save you up to $10,000 in Lenders Mortgage Insurance (LMI).
What is Lenders Mortgage Insurance (LMI)?
Typically, if you had a deposit that was less than 20% of the value of the home you were purchasing, you would be required to pay for Lenders Mortgage Insurance (LMI).
Lender Mortgage Insurance is an insurance policy that you the home buyer pays for to cover the Bank if they ever had to repossess the home and sell it. If the sale price does not cover the outstanding loan amount, the LMI policy pays them the difference.
Eligibility & Thresholds?
Eligibility for the First Home Loan Deposit Scheme depends on where you live. The following table outlines the different thresholds by state. Note the different thresholds for capital cities & urban centres with populations of 250,000 and rural areas in every state.
| State | Capital City / Large Regional Centres | Rest Of State |
| --- | --- | --- |
| NSW | $700,000 | $450,000 |
| VIC | $600,000 | $375,000 |
| QLD | $475,000 | $400,000 |
| WA | $400,000 | $300,000 |
| SA | $400,000 | $250,000 |
| TAS | $400,000 | $300,000 |
| ACT | $500,000 | – |
| NT | $375,000 | – |
It's interesting to note that capital city price caps will apply to large regional centres with a population in excess of 250,000 people, namely the Gold Coast, Newcastle, Lake Macquarie, the Sunshine Coast, Illawarra and Geelong. As you know, dwellings in large regional centres tend to be significantly more expensive than other regional areas.
Having said this, the price caps for Sydney and Melbourne will see eligible buyers chasing after fairly modest entry-level properties.
What does it mean for you?
If you're an eligible first home buyer, you'll only need to have a 5% deposit in order to apply for a home loan. The additional 15% will be provided by the Federal Government through the National Housing Finance and Investment Corporation (NHFIC). The scheme will be administered through an approved lender.
Applications for the Scheme are expected to open on January 1 2020. The NHFIC will be providing further details about the Scheme, including information about:
– eligibility criteria
– approved lenders / participating financial institutions, and
– the application and assessment process
The NHFIC will also be consulting with relevant parties in the lead up to the Scheme's commencement.
Update: 27 November 2019
According to industry insiders, it was expected that the First Home Loan Deposit Scheme was going to be administered through two major Banks – NAB and Westpac.
According to news reports, it appears that Westpac has been axed in light of the money-laundering investigation launched by Australia's money-laundering watchdog – AUSTRAC last week.
Watch this space for the second bank to take Westpac's place.
Alternatives for financing your first home
The First Home Loan Deposit Scheme could make owning your first home more achievable. Having said that, it's not the only way to get into the market.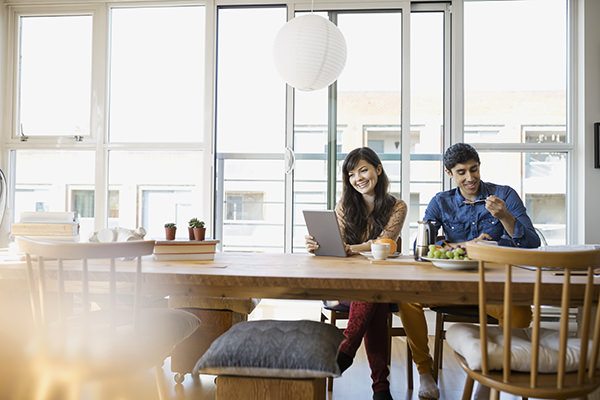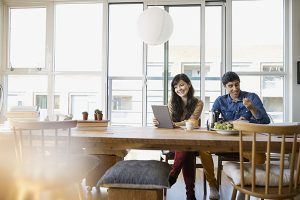 Before applying, you need to think about how the larger loan repayments will impact you. You are after all borrowing a big portion of the value of the property you will be purchasing. Having a smaller deposit compared to the property's value often attracts higher interest payments.
The good news is that there are also alternatives to the Scheme, which could still pave the way for homeownership.
First Home Owners Grant
The First Home Owners Grant was created to offset the effect of GST on homeownership. It's a national scheme that's funded and administered by the state governments around Australia. Eligible first home buyers could receive a one-off grant to assist you with the costs of buying your first home.
First Home Super Saver Scheme
The First Home Super Saver Scheme was introduced by the Federal Government in 2017. It allows you to save for your first home using your superannuation fund. And because super is taxed at a concessional rate of 15%, you will be able to save your 20% deposit faster than using after-tax dollars.
Wait & Save For A Bigger Deposit
As mentioned earlier, the First Home Loan Deposit Scheme and all the other schemes are only there to help you get a foothold in the market. You still have to make sure you can service any loans you take out. Getting into too much debt is never a good idea. It may be better or more prudent to wait and save a bigger deposit. Especially in a market trending sideways.
Educate Yourself
The team at OneSite Finance love helping first home buyers achieve their slice of the "Australian Dream".
We understand that buying a home can be overwhelming, particularly if it's your first. This is why we run a number of workshops and events to help First Home Buyers get their foot into the market.
If you're looking for advice, those events are always a great place to go and ask our experts all the questions you have.
For information on other First Home Buer assistance schemes run by both the NSW and Federal Governments, please see the video article below.
[Video] The Different First Home Buyer Assistance Schemes Explained