How Does AfterPay and ZipPay Affect Your Home Loan Application?
Did you know that AfterPay and ZipPay can affect your home loan application? Banks have now applied stricter requirements on lending. Customers applying for home loans are required to disclose what they owe on their AfterPay and ZipPay accounts. This is now part of most banks' serviceability requirements.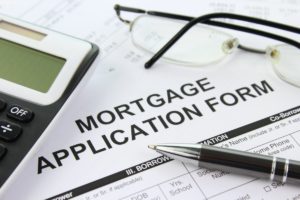 What is AfterPay and ZipPay?
AfterPay allows consumers to make a purchase and receive their goods and services immediately by paying the merchant on the consumers' behalf. Once the merchant is paid, consumers make repayments back to AfterPay via instalments over a short period of time. ZipPay works in much the same way.
Afterpay and ZipPay are payment methods that allow you to "buy now and pay later", similar to the lay-by process operated by many of the large department stores. They aren't loans or credit cards in the strictest sense, but they can affect your credit rating and your chances of getting a home loan.
With the above in mind, if you use these platforms, it is very important to make AfterPay and ZipPay repayments in a timely manner. Additionally, you need to to avoid any fees and charges for late payments. Late or missed payments can affect your home loan application process.
There is no doubt AfterPay and ZipPay are convenient for consumers who don't have the cash to make upfront purchases. The problem is that they can cause some consumers building up debt quickly.
What Is My Credit Rating?
Your credit rating, or credit score, is a number based on an analysis of your credit report. Your credit rating helps a lender determine your creditworthiness.
Banks, credit card companies and other credit providers use your credit rating to help them decide:
Whether they should lend you any money
How much money they can lend you. This is your credit limit. This is determined by how much you can afford to pay back, and
What interest rate to offer you
In essence, your credit rating tells lenders how much risk they are taking when they lend you money.
How Is My Credit Rating Calculated?
Your credit rating is calculated based on information such as:
Your personal details. E.g. your age, your occupation, where you live
The type of credit providers you've used in the past. E.g. bank, credit card provider, phone company, gas or electricity provider
The amount of credit you accessed in the past. E.g. your credit card limit
The number of credit or loan applications you've made, and whether they were successful or not
Your usual repayment amounts and how timely you've made them
How often you make repayments and whether you make them before the due date
Any loans or credit card balances that are unpaid or overdue
Any debt or personal insolvency agreements related to bankruptcy
Your credit rating is a dynamic metric. It can increase or decrease over time depending on the information held in your credit report.
For a more in-depth dive on your credit report, please see our article on how your credit report can affect your home loan application and your finances in general.
Banks' Stricter Requirements
With the above said – major banks are now scrutinising the digital consumer credit used by home loan seekers. They want to gain a better understanding of borrowers' true spending habits before they approve your home loan application.
This means that when you apply for any home loans, you must disclose your AfterPay and ZipPay account activity under your liabilities and living expenses. As a borrower, you have to disclose all regular repayments. It is your responsibility to declare all your outstanding debts that would affect your credit rating.
You can check your credit rating by obtaining a copy of your Credit Report to see if your AfterPay and ZipPay accounts may affect your home loan application. Find out more about Credit Reports by checking out our home loan blog.
If you are unsure of what the credit requirements are for the bank you have chosen, please speak to your Mortgage Broker for help. They will be able to assist you with all the banks' lending requirements. Best of all, their services are free to use. They get paid by the Bank you select – once your home loan settles.
And if you have AfterPay and ZipPay accounts, don't forget to disclose this in your Home Loan applications.
---
---