Home Loan Post Settlement Tips
Here are 5 simple tips to help get you set up once your loan settles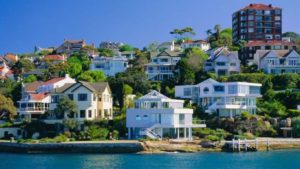 Congratulations! You have settled your new Home Loan. Whether it's a refinance or a new purchase, it's a new chapter!
Like reading a book, you will need a bookmark to make sure you don't forget where you are up to. Until you finish paying off your Home Loan, it's important to mark the following check-points in your calendar. Do this straight away after the Home Loan settles so you don't forget.
1. Fixed or Interest Only Loans
If your Home Loan is Fixed or you have an Interest Only loan, these are only for a set period and have an expiry date. Put a reminder in your calendar to contact your Mortgage Broker 2 months prior to the expiry of those periods so they can research your options and renegotiate the interest rate for you. Also remember your Home Loan repayment will change. Be prepared to pay a higher repayment amount.
2. Investment Properties
If you used to rent out the property as investment and now you have decided to move into the property, contact your Mortgage Broker. You can get a much cheaper rate for changing the loan from an investment to an owner occupied product.
3. Annual Reviews
You do annual performance reviews at. It's no different with Home Loans. Contact your Mortgage Broker for a yearly Home Loan review. See if your current product is still the best fit for your needs.
4. Review Your Internet Banking. Regularly!
Login to your internet banking at least once a month to check your Home Loan transactions, notifications and repayments. If you spot any fees that you don't recognise please contact your Mortgage Broker. Eg the bank could make an error and charge the settlement fee twice.
5. Update Your Contact Details
Don't forget to change your mailing address after settlement too so the bank can always get in touch. They need somewhere to send all correspondence.
A few days after your Home Loan settles, please go to your internet banking and check the repayment amount, date and which account the repayment is coming out of so that you won't miss any repayments.
If you need help in navigating the internet banking, we are always here to help you!
---