Join us for the OneSite Finance Property Master Class on Saturday, 12 August 2017
This is an educational seminar with industry experts. We will be arming you with practical advice and knowledge that you can use when buying or selling your next property.
This seminar will be held in a friendly round table environment where you can ask as many questions as you want and get the advice you need from our expert presenters.
All presenters at the Property Master Class are experts in Property, Tax and Finance. The Master Class will cover the following topics:
How to get into the current market
How to make the most of the equity in your existing portfolio
How to choose the most suitable loan for your situation
What to look for when refinancing your existing loans
How to negotiate when buying your next property
The most effective strategies to use when bidding at auction
How to spot a good investment property
When do you renovate instead of relocate
What to look out for when extending or renovating your property
How to maximise tax benefits as a property investor
What to watch for when buying off the plan
How to negotiate when purchasing your next property
What to look for as a first home owner
The Dos and Don'ts of investing in property through a Self Managed Super Fund
Saturday, 12 August 2017
1:15 - 4.00 PM
Doors will open from 1:15PM. The presentation will start at 1:30PM sharp. Depending on questions, we are aiming to finish by 4:00PM.
Dunmore Lang College
130 Herring Road,
Macquarie Park NSW 2113
Dunmore Lang College is located across the road from Macquarie University Train Station and Macquarie Shopping Centre.
Car parking is available on the college grounds - entry off Herring Road.
Please see the following map link for location and directions.

Ben Weeding
Buyer's Agent
Ben is a former JPMorgan Equities Trader who believes that Real Estate is the best asset to invest in for the long term.
This, despite working for 20 years in Equity Markets!
Ben specialises in helping clients build property portfolios with an emphasis on managing risk during the purchase stage. And to help increase capital and rental returns over the medium to long term.

Sarah Wood
Renovations Expert
Sarah has spent the last 11 years as a Building Project Manager specialising in home renovations. She runs the Middlewoman Building Service and has countless projects in this space under her belt.
Sarah brings a wealth of knowledge when it comes to advice on renovating and extending property in and around Sydney. From kitchen and bathroom renovations to second storey additions.

Harry Edwards
Chartered Accountant
Harry is the Managing Director of Bell Partners Norwest. Harry grew up with a fascination for business. His expertise lies in business advisory, business restructuring, accounting, tax advisory and establishing key performance indicators for maximising business management.
Harry works extensively with small to medium businesses on better structuring and managing their businesses to balance the growth and profit objectives of their owners.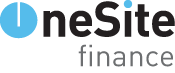 Liz Zaki
Mortgage Broker
Liz has 12 years experience in the Mortgage industry with deep expertise in residential property. She started OneSite Finance in 2005 to help Home Buyers and Investors to navigate the many options available when looking at property or business finance.
Over the years Liz has organised finance for First Home Buyers, Property Investors - both experienced and first timers, Business Owners, Self Managed Super Funds (SMSF) and more.
This is an educational seminar with industry experts. By the end of it, you will have learnt how to source and negotiate the purchase of your next property, when to renovate vs. selling, how to maximise your tax benefits as a property investor and finally how to prepare your finances when applying for a new mortgage.
The seminar will address the following high level topics:
How to get into the current market
Making the most of the equity in your current portfolio
How to choose the most suitable Lender and Loan
What to look for when refinancing your existing Loan
Best buying strategy when purchasing through private treaty as well as at auction
What makes a good investment property and why
When do you renovate instead of relocate
What to look out for when extending or renovating your existing property
How to maximise your tax benefits as a property investor
What to watch for when buying off the plan
How to negotiate when purchasing your next property
What to look for as a first home owner
The Dos and Don'ts of investing in property through a Self Managed Super Fund