9 Tips For Choosing An Investment Property
Are you thinking of buying your first residential investment property? Where do you start when choosing an investment property to invest your money into? We've got 9 tips for choosing an investment property. These will help you avoid potential difficulties and ensure your success when it comes to your next property purchase.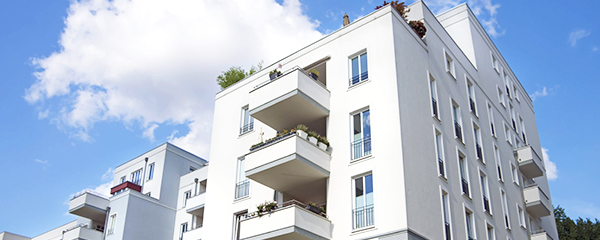 1. Know Your Goal
When choosing an investment property, it is vital you understand your financial objectives before you start. The financial elements should be your key focus to purchasing an investment property, rather than the actual property itself. You will need to decide first on what your investment goal is, AND THEN create a plan to achieve it within a realistic time frame.
Some reasons you may have for purchasing an investment property could be:
a plan for retirement?
an income-generator to fund your children's education?
to build equity to gain a regular income
Whatever your reason, ensure you have defined your plan thoroughly and review it regularly as your situation and the market changes.
2. When Choosing An Investment Property, Do Plenty of Research
It is important to understand which property is going to work best for your situation when choosing an investment property. It needs to be one that will be of high demand from renters and, possibly, owner-occupiers down the track when you want to sell. Research is key here! Be sure to look into which types of properties are in demand, and which ones rent quickly in the areas you are targeting.
Do some research on the areas you are looking at – who are the types of people that rent in the area. Is it popular with families? Do these families prefer to rent a 2 or 3 or 4 bedroom homes? Is the area more popular with singles or couples? Are these singles and couples looking for studio apartments? It is always a good idea to speak to property managers in the area and check the for lease ads to find out what renters are currently looking for, and how their needs may change in the future.
Finally, get to know the neighbourhood you are planning to invest in and check for any developments planned for the neighbourhood as well as the nearby areas.
3. Decide on Old or New?
Decide on whether you would like to buy a property that will require renovations, or one you can rent straight away. When choosing an investment property, you will need to factor in renovation time and cost when considering which property to buy. Remember, renovations could increase your rental returns, so don't quickly disregard properties that may need minor renovations. However, also avoid overcapitalising if it is not going to deliver returns. Always consider the extent of the makeover required and the funds available for the renovations.
4. Where, Where, Where Do You Buy?
It is important you think about the location of your future investment property. Things to consider when choosing an investment property include:
Distance of the property from the CBD or business area
Are there schools nearby?
Are the shops close by? Can tenants walk or catch public transport to local shops or is driving a necessity?
What are the public transport options?
What other amenities are close by? Are there cafes, a medical centre, a pharmacy, a gym that is convenient for tenants to get to?
Get very familiar with the suburbs you are targeting. Go to as many open houses as you can. After a while you will start to see where the value lies in the market.
---
---
5. Do Your Sums When Choosing An Investment Property
Are your finances in check? Get pre-approval and make sure you can cover repayments as well as extra upfront costs such as conveyancing, inspections and taxes. There are also ongoing costs to consider including landlord insurance, strata and property management fees, property maintenance, council rates and utilities.
Make sure you list down and calculate all forseeable expenses associated with your investment property. It is important you have a realistic view of your property's cashflow. Will you be able to afford to maintain the property even if the cashflow is negative? Do you have a plan if the property is vacant for a few months?
6. Get The Right Setup
Get expert advice to help in maximising your benefits. It is important to understand how to set up the purchase to receive the most benefit. The structure you choose to purchase the property through should be tax-effective and protect any existing assets. When choosing an investment property, you can purchase in your name, through your super or through a trust. Regardless of which structure you choose, you need to always understand how the purchase will affect you and your family.
7. Choose The Right Features
When choosing an investment property, look for properties that offer that extra appeal, eg. a lock up garage or a 2nd bathroom. Also, look at properties that appeal to many segments of the market and make sure the benefits outweigh any extra costs. For example, a property with lifts will appeal to retirees and young families as both would prefer to rent a place with less stairs.
8. Check Your Emotions At the Door
The property you choose should not be about your own taste and lifestyle. It is important to remember that when it comes to choosing your investment property it should be about which property will give you the best return. You're not looking for a property that best fits you as a home.
9. Get Your Timing Right And Listen To The Experts
Stay on top of the market's movements and its dynamics. Do lots of research and ask for help, as some market conditions are more favourable than others.
When it comes time to choosing an investment property, it is a good idea to get expert advice and your broker can help you get in touch with the right people, like accountants, real estate agents, lawyers and valuers.
OneSite Finance is hosting a free Workshop on Maximising Your Rental Property Returns this Thursday, 6th September 2018. This is an educational workshop aimed at Residential Property Investors looking to increase the returns on their Investment Property.
Once you've done your research and are ready to look financing, we also have a number of great guides that will help you along during your journey. We've compiled a number of great resources like: